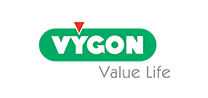 Vygon was established in 1962 in Ecouen near Paris. It has been present on the Polish market since 1986. Vygon has 6 factories in Europe manufacturing about 200 million products each year. Vygon offers an innovative assortment of products designed to minimize the risk of infection.
Their product range covers many therapeutic specialities, such as: vascular access, regional anaesthesia, intravenous therapy, neonatology and paediatrics, enteral nutrition, oncology, dialyses, breathing therapy and haemodynamics.
Our offer contains professional, effective and innovative single-use medical products that will meet your expectations. High-quality products at competitive prices will enable our Clients to offer the best solutions to their patients.