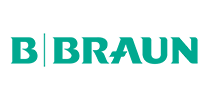 A global brand operating in 64 countries around the world. It helps improve the quality of treatments and work procedures at Health Care centres, as well as increase the safety of patients, physicians and medical personnel.
We offer a unique range of products combining innovativeness and high quality to employees and patients of Health Care centres and Hospitals.
Our offer includes this brand's products from many categories and fields of medicine, beginning with single-use medical devices such as infusion and transfusion kits, catheters, urological kits, through biopsy kits, drain and suction products, disinfection and many other items.