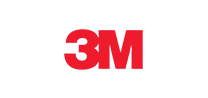 3M is an American company established in 1902 manufacturing various products from plastics. 3M chiefly develops and offers modern technologies. Its offer contains many products covering such industries as: abrasives, patches and adhesive tapes, electronics, automotive industry and safety and security.
3M is also an extensively developed field of health care. Synthetic immobilizers, adhesive bandages and dressings, skin and wound care, surgery and drapes – it's only a part of the company's very extensive offer.
Its first branch in Poland was registered in 1991. Almost from the beginning we have been closely working with 3M Polska.
You will find the comprehensive 3M medical offer in our offer.